DeSOx Scrubbing Process
Higher distribution quality

Enhanced DeSOx scrubbing performance

SOx emission level is suitable with ECA regulation.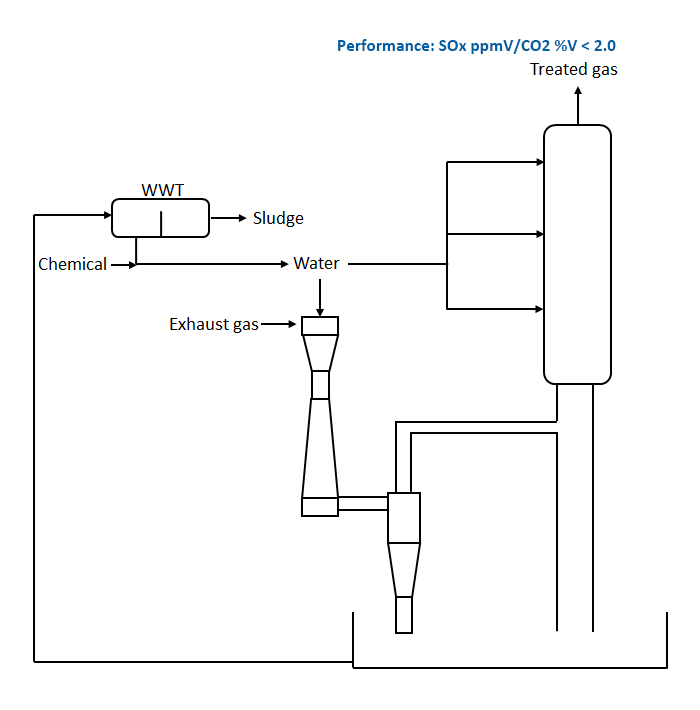 Conceptual Scheme of DeSOx Scrubbing Process
Recently, the international committees have adopted several restrictions for depletion of the released SOx from industries, including the marine business.

To reduce the SOx emission from the ship's combustion engine and boiler exhaust gas, Benit M delivers the desulphurization technology via seawater/freshwater scrubbing.

Benit M's scrubber design offers better distribution quality of the water and the gas in the spray scrubber.

By enhancing the distribution quality, the SOx scrubbing performance is higher than the general scrubber for the same footprint.

The gas outlet of Benit M's DeSOx scrubbing process successfully meets the level required in an ECA.

Not only for the ship, but the DeSOx scrubbing process can also be implemented in other fields such as steel, power plant, and various industrial application.